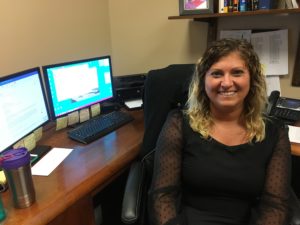 Caitlin Durso has been with Boylan Code for nearly four years!
When she first joined the firm she was a lending assistant, now she's an accounting specialist.
Get to know Caitlin a little bit better:
1.) On any given day, what does your work routine look like? What do you do/focus on?
I handle all of the firm's finances, so essentially, I make sure we pay others AND get paid. I have a laundry list of daily duties: check bank accounts, post all time entries for the firm, write checks, go through mail and make necessary deposits, enter all payable's for the firm, run pre-bills and finalize any necessary bills for the attorneys… to name a few.
2.) What part of your job do you enjoy the most?
I'm a nerd when it comes to numbers! I love checks and balances and being a part of firm's overall operation. It also doesn't hurt that I truly enjoy working with the people here at Boylan Code.
(more…)