When we have news about our firm, we like to share it with the world. We're proud of the achievements of our firm overall and of the successes of our individual attorneys and staff. Take a look at our press releases and coverage in the media and you'll see why we want to share our news with you.
S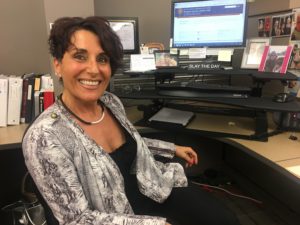 andra Ciaccia has been with Boylan Code for nearly two decades! She's a Senior Paralegal in the Litigation/Bankruptcy department.
Get to know Sandee a little bit better:
1.) On any given day, what does your work routine look like? What do you do/focus on?
I usually check court dockets for follow up on any cases we are working on. Entering and e-filing bankruptcy petitions; or drafting and e-filing pleadings and other documents with various courts. I'm also on the Social Committee at Boylan Code, which provides a fun opportunity to be involved in the planning of firm events.
2.) What part of your job do you enjoy the most?
I don't know if there is one thing that stands out, and it might sound cliché, but I really just enjoy working with the attorneys in my department very much. They are a great group, and if I had to choose something though, I'd say I enjoy being able to help clients when they call. Obviously, not by giving legal advice, but I've had occasions where a client may be anxious or upset. Sometimes, I've just had to be patient to hear them out so I can accurately reflect their concern to an attorney. Providing a compassionate ear to someone that may be uncertain of what to do next is very rewarding, and I consider that to be part of my job. read more…