When we have news about our firm, we like to share it with the world. We're proud of the achievements of our firm overall and of the successes of our individual attorneys and staff. Take a look at our press releases and coverage in the media and you'll see why we want to share our news with you.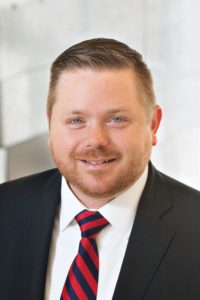 Boylan Code is pleased to announce that Austin P. Judkins has joined the firm as an associate, concentrating his practice in entity selection and formation, and business transactions.
Austin received his Bachelor of Arts from SUNY Geneseo and his Master of Science from University of Tennessee. Austin then went on to Syracuse University where he graduated with a Juris Doctor from the Syracuse University College of Law.
Prior to joining Boylan Code, Austin worked for an international remote sensing (satellite imagery) and GIS (Geographic Information System) company based in Buenos Aires, Argentina.  His work focused on establishing and maintaining international reseller agreements and direct sales to clients within the oil and gas industry and utilities.  Additionally, he worked in international higher education administration.  He is highly proficient in Spanish.
"Coming from a business background, I was eager to find a law firm that allowed me to build my legal career on the foundation of my past experiences.  I am excited to join the Business and Finance Group at Boylan Code where I hope to draw on my legal knowledge and professional experience to assist local businesses in managing their legal issues and thereby allowing them to focus their energies on running their businesses," says Judkins.   read more…