When we have news about our firm, we like to share it with the world. We're proud of the achievements of our firm overall and of the successes of our individual attorneys and staff. Take a look at our press releases and coverage in the media and you'll see why we want to share our news with you.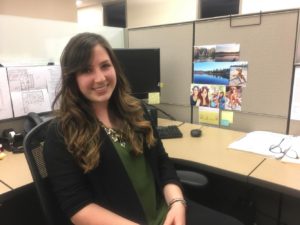 Caitlin "CJ" Johnson joined the Boylan Code team at the end of May, 2018 as a paralegal in the Trusts and Estates department!
Get to know CJ a little bit better:
1.) Where were you before you joined the Boylan Code team?
Previously I worked as a paralegal in small law firms that practiced estate planning, elder law, Medicaid, and estate and trust administration. Before I came to Boylan Code, I worked at Piede Law LLP, and before that I worked for the Law Office of Michael Robinson, P.C. for over 2 years.
2.) On any given day, what does your work routine look like? What do you do/focus on?
I begin my day with organizing my hours from the previous workday and adding them to our bookkeeping system. Then I take a look at my current files, make a to-do list for the day, and get to work. My work varies from getting an estate ready to file with the Surrogate's Court, analyzing financials for a trust, or drafting documents to settle an estate. I am also learning new skills, so some of my day is comprised of training in accounting and tax matters. read more…