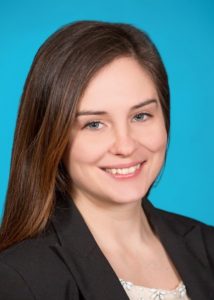 Boylan Code is pleased to announce that Diane K. Donnelly has joined the firm as an Associate Attorney, concentrating on elder law and Medicaid planning.
Prior to joining Boylan Code, Ms. Donnelly served as an Appellate Court Attorney with the New York State Supreme Court, Appellate Division, Fourth Department. She also worked as an Assistant County Attorney for Cayuga County and with law firms in Washington, D.C.
She is originally from East Syracuse, NY and currently splits her time between Cayuga, NY and Rochester, NY. Ms. Donnelly earned her B.A. in International Affairs from The George Washington University. She graduated summa cum laude from the University of Miami School of Law, where she earned her J.D.
Ms. Donnelly served as an Articles and Comments Editor for the University of Miami Law Review, and was named to the Order of the Coif. She currently serves on the Village of Cayuga's Zoning Steering Committee and plans to sign up for the Monroe County Bar Association. Her hobbies include running, gardening and watching Syracuse Orange basketball. She enjoys spending time with her two dogs and cat, and exploring the Finger Lakes in her free time.
"I look forward to working with and learning from the experienced team of attorneys in Boylan Code's Wealth Management and Asset Protection practice group," comments Ms. Donnelly.
"Diane's strong academic background complements the skill and experience currently found in the firm's Wealth Protection and Transfer Practice Group," says Ralph Code, partner at Boylan Code and chair of the estates and trusts practice at the firm. "Her experience in the Cayuga County Attorney's Office representing the Medicaid Unit has given her a unique background in dealing with this area of the law."