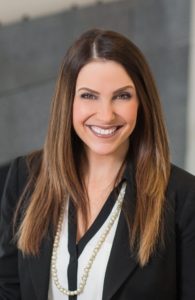 A huge congratulations to Jennifer Aronson Jovcevski, Esq. for being named one of the Daily Record's Up & Coming Attorneys of 2019!
"This year's Excellence in Law honorees are exceptional. Not only are they professionally accomplished, but they are committed to making a difference in their community," said Suzanne Fischer-Huettner, publisher of The Daily Record.
Jennifer is an associate in the firm's Commercial Lending and Real Estate Practice Group; she also leads the Charter School Law Practice Group, which she established in April 2018.
We couldn't be prouder!
To learn more about Jennifer visit her attorney profile page below: