S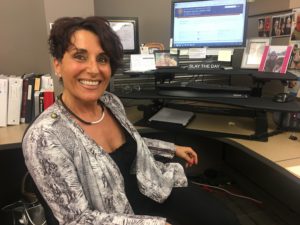 andra Ciaccia has been with Boylan Code for nearly two decades! She's a Senior Paralegal in the Litigation/Bankruptcy department.
Get to know Sandee a little bit better:
1.) On any given day, what does your work routine look like? What do you do/focus on?
I usually check court dockets for follow up on any cases we are working on. Entering and e-filing bankruptcy petitions; or drafting and e-filing pleadings and other documents with various courts. I'm also on the Social Committee at Boylan Code, which provides a fun opportunity to be involved in the planning of firm events. Additionally, I serve as Public Relations Chair of the Paralegal Association of Rochester, and in that capacity I am involved in attending monthly board meetings where we network for local paralegals and act as a resource center, through continuing education, seminars and social events.
2.) What part of your job do you enjoy the most?
I don't know if there is one thing that stands out, and it might sound cliché, but I really just enjoy working with the attorneys in my department very much. They are a great group, and if I had to choose something though, I'd say I enjoy being able to help clients when they call. Obviously, not by giving legal advice, but I've had occasions where a client may be anxious or upset. Sometimes, I've just had to be patient to hear them out so I can accurately reflect their concern to an attorney. Providing a compassionate ear to someone that may be uncertain of what to do next is very rewarding, and I consider that to be part of my job. read more…