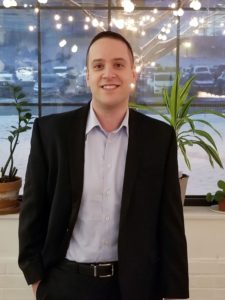 A new year is upon us and with that, a renewed effort to legalize cannabis in New York. Before diving into what legalization means for New York, let's take a minute to recap the cannabis highlights of 2019.
In January 2019, Gov. Andrew Cuomo announced that he wanted to include cannabis legalization in the 2019 budget. The legislature had a cannabis bill sitting in the Senate Finance Committee called the Marijuana Regulation and Taxation Act. The MRTA was drafted by Assembly Majority Leader Crystal Peoples-Stokes, D-Buffalo, and Senate Finance Committee Chairwoman Liz Krueger, D-Manhattan. The governor offered his proposal called the Cannabis Regulation and Taxation Act, or CRTA. While the bills had some similarities, ultimately the differences proved too much to be included in the 2019 budget bill. The major sticking points were over where tax revenue generated by cannabis sales was to be spent and whether just counties and cities with over 100,000 residents could opt out of sales of recreational cannabis or if it would be left to local municipalities to decide whether to opt out.
After MRTA's failure to be included in the budget, the legislature attempted to pass it at the end of the 2019 legislative session. Again, the same sticking points came up and the bill did not get a vote.
However, New York passed two cannabis related bills last June. The first, immediately signed into law by Cuomo, was cannabis decriminalization 2.0. New York first decriminalized cannabis in 1977 but there were unintended consequences insofar as penalties disproportionately impacted certain communities. That was remedied by the 2019 decriminalization bill. However, it's important to note this was not legalization. Decriminalization, in short, makes the personal possession (under two ounces), a violation, as opposed to a criminal charge.
The second bill, just recently signed into law by the governor and supported by the New York Cannabis Growers and Processors Association, was a hemp extract bill, which creates a strong statutory and regulatory framework around hemp and CBD production and sales. This bill provides, perhaps, a first glimpse of how New York might create cannabis market regulation. The hemp extract bill may be a proxy in terms of how legalization of recreational cannabis could impact local businesses.
Prior to the passage of the hemp extract bill, the statutes and regulations regarding hemp were very limited, unclear and left mostly to unofficial "rules" issued by the Department of Agriculture and Markets. Suffice to say, this left many in the hemp industry scratching their heads as to what is legal, what isn't and what happens if you violate the law. As it turns out, the answers to the questions were, "no one is 100 percent sure" and "not much."
What was clear under the previous hemp law and regulations, as well as the new hemp extract bill, is that CBD is a supplement (and with that comes complications from the FDA, but we'll leave that to another article) and cannot be an ingredient in food, as well as the fact that hemp flower possession is illegal unless the possessor has a hemp cultivation or processing license. However, as stated above, violations of the law were met with little, if any, enforcement action.
As I'm sure you've noticed, CBD shops have popped up everywhere. However, CBD, prior to the hemp extract bill, was virtually unregulated. To demonstrate this point, a government official relayed the following story: The official walked into a store and on display were "CBD Lollypops." The official stated that it was illegal to sell CBD in food items. The store owner stated that it wasn't an issue because the lollypop did not actually contain CBD, he just wrote CBD on the sign and charged $5 more. Without regulation, that's not unlawful (unless we get into more complicated topics like consumer fraud and related laws).
The passage of the hemp extract bill promises actual regulation while protecting legitimate hemp and CBD businesses. New York is likely to require some of the strictest regulation in the country as it concerns quality and contaminants in hemp and CBD. This is designed to help New York State businesses by making it unlawful to import and sell cheap, low quality hemp to undercut the New York market. The increased requirements were a replacement for a provision that required all CBD to be manufactured using New York sourced hemp. That provision was likely unconstitutional because it could be viewed as violating the Commerce Clause of the U.S. Constitution since hemp is now federally legal, thanks to the Agricultural Improvement Act of 2018.
We can (and should) expect a cannabis legalization bill to have these same types of protections. However, New York can go further than the hemp extract bill in terms of its protection and support of local businesses. Unlike hemp, cannabis is federally illegal and therefore worries of violating the Commerce Clause are absent. Given that interstate transport of cannabis is illegal, all recreational cannabis in New York will be grown, processed and sold wholly within New York, which will be a boon for local businesses.
A legalization bill will include licensing for any business that touches the plant (growers, processors, distributors, retailers, labs, etc.). Assuming no radical changes to the bill, there will also be restrictions on vertical integration, e.g., if you own a cannabis grow facility, you cannot have a direct or indirect interest in a dispensary. Having an indirect interest can even extend to being the landlord to a dispensary. This provision is designed to support small businesses by preventing massive out of state companies setting up fully vertically integrated businesses and undercutting the market by using their economies of scale to drive small companies out of business.
It's important to understand, however, that the business opportunities in cannabis aren't just reserved for those who touch the plant. An equally large, if not larger, market is for ancillary cannabis businesses. Professionals who specialize in cannabis such as those who have experience in cannabis law, accounting, sales, marketing, supply chain management, tracking and tracing products, agricultural machinery and processes, etc. are currently, and may be even more so, in demand.
In its April 2019 report, the Rockefeller Institute of Government estimated that New York's potential $1.7 billion cannabis market "could generate a total economic output of $4.1 billion and total employment of 30,700." The report also looked at the impact of municipalities opting out of sales of cannabis. Those municipalities that opt out would forgo the proposed 4 percent local tax revenue currently in the draft legislation. This could make various municipalities winners and losers in the cannabis economy, as we've seen in many other states.
Speaking of taxes, I would be remiss, as a tax attorney, to fail to acknowledge the ludicrous taxes proposed on cannabis in New York. New York, in an apparent attempt to retain its high tax reputation and outdo every other state in the nation, proposed a $0.25 tax per dry weight gram of trim and $1 tax per dry weight gram of flower, plus an 18 percent state tax, plus a 4 percent local tax. When you look at the impact on small businesses and how the excise taxes would work, it ends up resulting in an approximate 66 percent excise rate. That doesn't include both New York and federal income taxes, which, on the federal side, thanks to Section 280E of the tax code that prohibits deductions for all business expenses except cost of goods sold, can result in tax rates in excess of 90 percent. As we've seen in California, excessively high tax rates result in the consolidation of the industry to the largest players, while local companies go out of business, unable to compete against behemoths of the industry who have had a decade head start.
For those who are in the cannabis economy or are interested in it and want to see New York lead the country, two of the most fundamental aspects are proper taxation and regulation. It is incumbent upon those who seek to be part of the cannabis economy to speak with their state Assembly and Senate members and educate them on how taxation and regulation, when done properly, can support local businesses, but if not carefully analyzed and implemented, can destroy the very economy the state hopes to create.
Jason Klimek is the chair of the Cannabis Practice Group at Boylan Code LLP and a member of the New York State Bar Association's Committee on Cannabis Law and candidate for the New York State Senate's 59th District. He has worked with New York legislators, providing analyses regarding taxation and licensing. He focuses his practice on cannabis companies as well as startup and small to midsized technology companies.