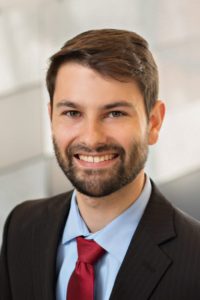 Robert J. Marks is an Associate in the firm's Litigation Practice Group and focuses his practice on labor and employment issues, municipalities, commercial and landlord-tenant litigation.
Robert is the youngest member to join the Volunteer Legal Services Project (VLSP) Emerging Leaders Board and we're so proud! His first order of business will be helping with the launch of the new VLSP web portal.
Congratulations Robert!